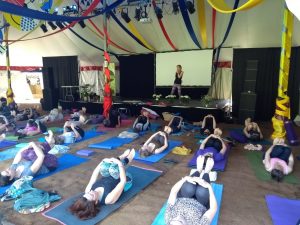 Rebecca Oura is a senior qualified Yoga Alliance yoga teacher with over 9 years of teaching experience,  graduating from the Yoga Garden's debut teacher training in May 2014.
She has had a regular practice of yoga for over 30 years with a variety of styles and teachers , including the Institute of Iyenger and Sivananda  'bringing peace to the mind and body' .
Focusing on the ancient techniques of breathing to exercise the whole respiratory system and combining the  movement of the postures to cleanse and rejuvenate the body.